Empower a next generation of tech talents today!
SIGN UP NOW
BE A #GETREADYSG VOLUNTEER
Join us as a Volunteer for #GetReadySG! #GetReadySG is a national skills initiative that hopes to upskill up to 1000 job seekers over a 2 year period and match them with meaningful employment opportunities in technology.
The participants of this initiative come from diverse education and industry backgrounds, and includes both early and mid-career professionals whose jobs were impacted by COVID-19. Find out more.
Generation is looking for professionals from the tech industry, who could inspire our learners with their own experiences in tech, and also support them through their journey of becoming familiar and established in the tech industry and provide career-related guidance and coaching as per the participant's need.
Volunteer your skills with us and give back in an impactful way.
Various ways to make an impact
1) Tech Mentor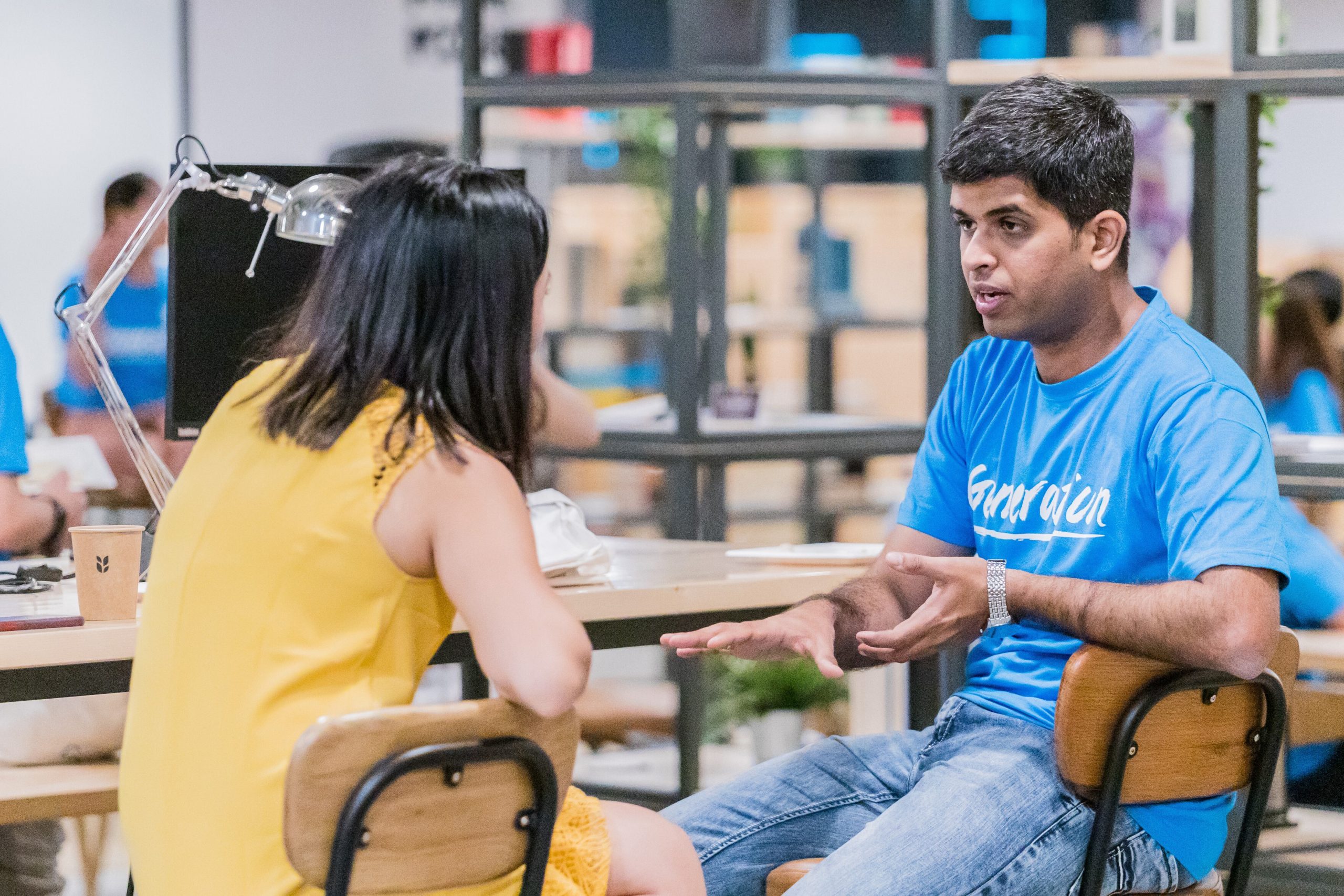 If you have at least 3 years work experience in the tech sector with role-related skills, volunteer with us to help mentor 2-3 learners succeed in this programme. Mentors will support learners to complete the bootcamp and transition into the workplace during the apprenticeship.
Key responsibilities
Be empathetic and a listening ear to the learners.
Problem solve and direct learners to the help they need for any challenges they might experience.
Adapting a suggested mentor guide to the needs of the learner, discuss topics and share your experience related to general career counseling, employability support (eg. CV review, mock interviews), transitioning to and navigating workplace challenges.
To be a mentor
You may choose either 6 or 9 months duration as a tech mentor. We encourage you to sign up for a longer period, if time allows as it will allow for stronger rapport to be built and you will be able to partner your mentees in their growth from being a total novice at the beginning of the bootcamp right till they enter the workforce as a full-fledged tech developer.
The expected time commitment is 3-5 hours of onboarding and at least 3-4 hours a month of mentorship check-ins.
Mentorship will take place mostly virtually.
Upon successful completion, we will provide you with a certificate of appreciation from Generation for your contribution.
2) Tech Coach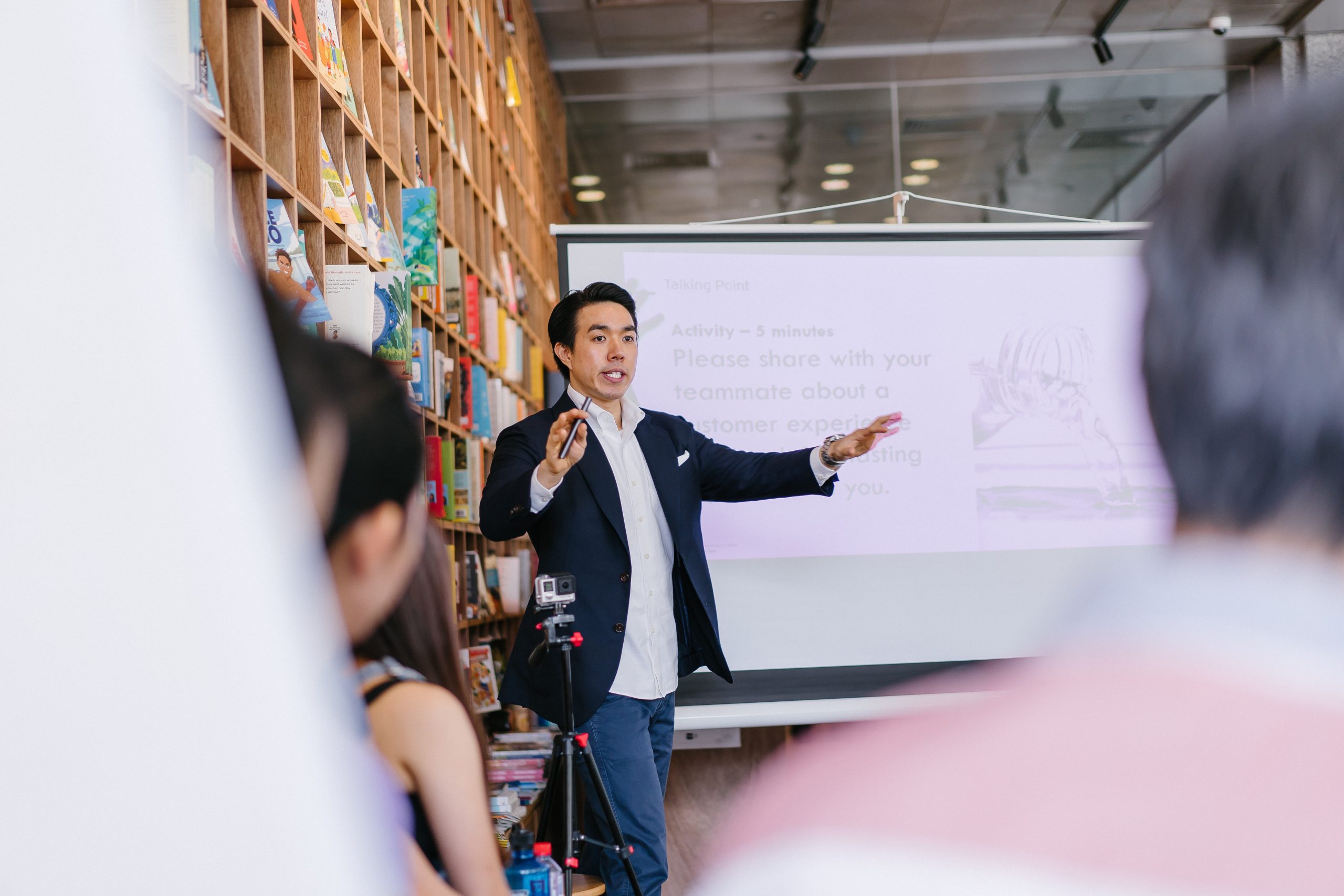 Key responsibilities
Tech Coaches deliver technical masterclasses to share knowledge on a particular topic that value adds to learners' understanding of their job roles.
Topics for the masterclass will be suggested by Generation and will work closely with the coach on the outline.
To be a tech coach
Learners are being trained to perform roles in Full Stack Developer, Data Engineer, Cloud Support and technical experts in these roles are desired for this volunteering opportunity.
Volunteers may choose to deliver one or more masterclass, and can expect at least 4-5 hours of time to prepare, create content and deliver each masterclass.
3) Employability Coach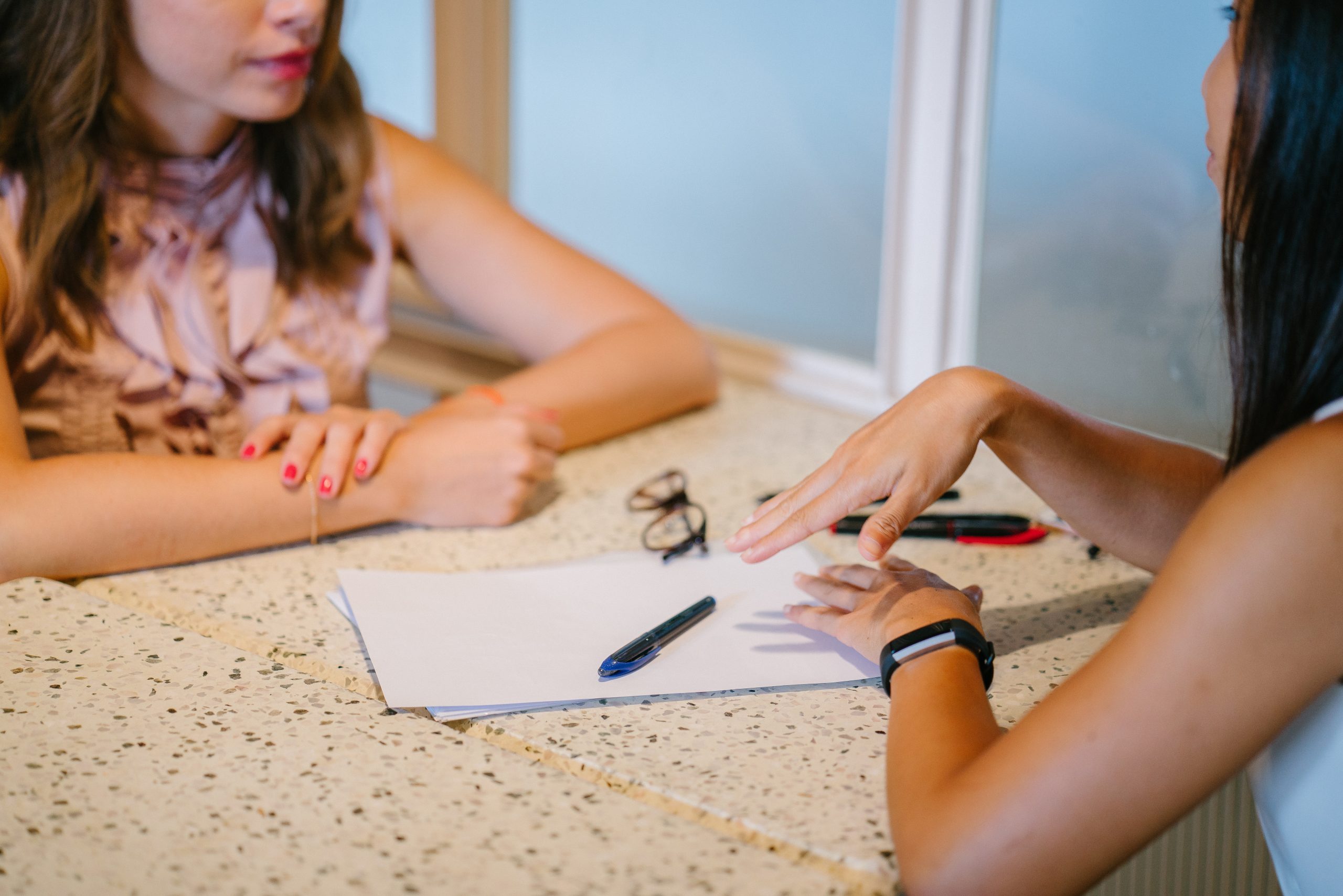 Key responsibilities
Our learners come from various backgrounds and require individualised ad-hoc employability support to help them in their job applications.
You will assist in activities such as providing 1-1 feedback on resumes, portfolio reviews and mock interviews.
To be an Employability coach
If you are a tech recruiter or hiring manager, please consider signing up for this opportunity, tech experience is preferred but not necessary.
The time commitment required will be at least 2-3 hours a session, and you will be able to choose the number of sessions that you would like to volunteer for.
If you're interested and you…
Have at least 3 years of working experience
Are based in Singapore or have a strong understanding about the Singapore job market
Are genuinely interested in guiding unemployed individuals seeking jobs
Join us!
Please sign up in the form and choose one or more option that interests you
There is a screening process for all applicants and based on the suitability, we will offer you the opportunity that we think would best fit
We might contact you through email to ask for more details for us to make the best match
We are here to support your success
1
Onboarding & training
By the Generation team before you begin the volunteer tasks
2
Work as a team
Generation coordinators will be available for you to brainstorm, or escalate any matters as you volunteer, and will also be proactively collecting your feedback on the learners
3
Be part of a community
Join a volunteer community with others from Microsoft and various tech companies to share best practices, and learnings from one another
4
Any questions?
Contact us if you have any questions about the volunteer programme.