Kenya update – Feb 2016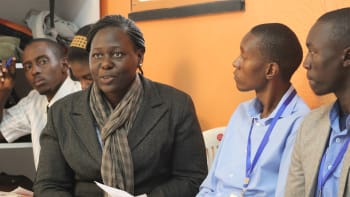 Generation Kenya's first program is focused on sales in the fast-growing banking and insurance sector. Five hundred students graduated in 2015 with a 100 percent job placement rate by graduation, with two-thirds receiving job offers from multiple employers. In February, a retail program for the role of store assistant will be launched.
Our bank employer partners typically only hire university graduates, extending offers to only ten percent of interviewees; however, these same employers made job offers to 65 percent of the Generation graduates whom they interviewed, the majority of whom have only a secondary school degree or pre-university certificate, and a C grade or below in school. And while the industry experiences 35 percent attrition during the first three months on the job, Generation graduates had only ten percent attrition by the end of month three.