Generation Singapore
Patient Service Associate
SKILLSFUTURE SINGAPORE Work-study certificate for patient service associate
Join our newly developed 7-week bootcamp to jump-start your career with leading healthcare providers in Singapore.
The bootcamp is designed and developed based on employer inputs. The curriculum is validated by key employers in the healthcare sector in Singapore and offers all graduates to be equipped with in-demand skills that employers are looking for. Graduates will have the opportunity to be connected with employers for career launching roles in the healthcare sector.
Program highlights:
Guaranteed interviews with WSCert employer partners
Employer input based curricula
Employer networking opportunities
Hands-on learning (real-world case-studies, simulation etc.)
NOTE: The next cohort is not yet confirmed. Kindly register your interest and we will get back to you for more details.
Program Length
7 weeks
Monday to Friday, 9am to 5pm
APPLICATIONS OPENING SOON
Watch this space for information on the second cohort.
Presented in partnership with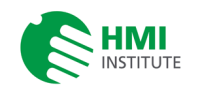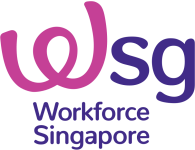 What is the Patient Service Associate programme?
A collaboration among SkillsFuture Singapore, Workforce Singapore, HMI Institute of Health Sciences, and Generation, Singapore we bring you a programme where you will have a chance to learn, experience and practice skills in the end-to-end duties and responsibilities of a Patient Service Associate. The programme is designed to help you succeed!
What would I study?
Technical skills: Scheduling patients, Clinical Support, Maitaining patient records and privacy, Verifying insurance, Financial Counselling, General office support, Invoices and collecting payments, Commitment to learn, Registering and verifying patients, Patient Service, Basic medical terms
Behaviours & Mindsets: Communication, Service Orientation, Proactiveness, Teamwork, Personal Responsibility, Future orientation, Growth Mindset, Persistence
Employment Essentials: Resume preparation, interview practice
Social support & mentorship: Money management, Stress management, Peer learning
What your journey will look like
1

Step 1

Complete an application.

2

Step 2

Complete your interview, accept your offer.

3

Step 3

Begin your training in the programme. Complete all assigned work and come to class each day ready to learn and engage with your cohort and your instructor.
4

Step 4

As training progresses, you'll work on mock interviews and perfecting your resume.

5

Step 5

Graduate and celebrate your achievement with your friends and family.

6

Step 6

Continue to advance your career in the healthcare industry. Share your successes with the Generation team and stay connected with Generation.
How we prepare you
In a world of job training programs, Generation takes a different approach to help you succeed. Generation instructors and mentors get to know each student and are there with resources, tools, and information if a student encounters a barrier.
Coaching
The instructors and mentors at Generation aren't just teachers, they're coaches who stand by their students through successes and challenges.
Resume Building
The right resume can open the door to new career opportunities. Generation students learn how to create a resume that showcases their skills and experiences.
Interview Rehearsal
By conducting mock interviews, then providing real-time feedback and coaching, the Generation team ensures that all graduates feel confident and prepared to interview.
Ongoing Support
After graduation, mentors and instructors continue to check in with alums, providing support with the job search and advice for continued success.
Ongoing benefits of Generation
A Trusted Network
Continued contact with the Generation graduate network
Events
Events and workshops to help you keep growing
Give Back
Become a mentor to help others
Support
Troubleshoot your job challenges