#GetReadySG is a joint initiative by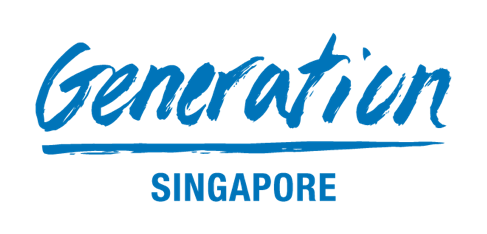 #GetReadySG: Train-and-Place
The #GetReadySG Train-and-Place Programme supports mid-career individuals motivated to make a career change into the technology sector. Our train-and-place programmes are designed for individuals without an educational background or prior work experience in the technology industry.
The programme covers a comprehensive curriculum of technical and non-technical skills designed in consultation with employer partners in the local technology sector. Individuals will undergo a virtual 12-week instructor-facilitated training bootcamp with hands-on projects and assignments in learning pathways that lead to industry-recognised certification from Microsoft.
Upon completion of the bootcamp, Generation Singapore will provide employability skills support for individuals as they embark on their job search journey into areas such as Full Stack Development, Data Engineering, and Cloud Support and DevOps.
Learn more about the programme, the roles available, and the application process.
#GETREADYSG for Employers
Our #GetReadySG programmes address the demand-supply gap for local tech talent while supporting employers who are eager to hire immediately. As an employer partner, your organisation will receive immediate access to a diverse pool of candidates along with support for hiring and training entry-level tech talent.
Find out more
#GetReadySG in the News